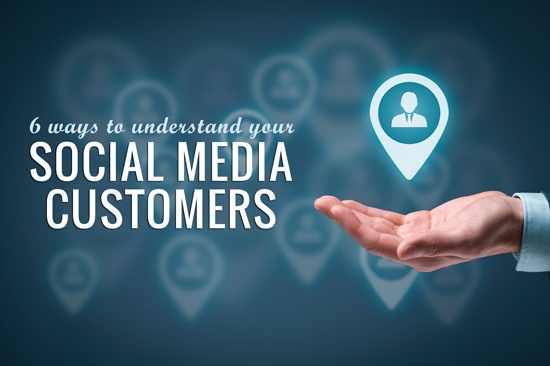 With 74% of online adults using social networking sites, it's no surprise that social media marketing has become such an important part of doing business online. Despite that, many people fail to understand who their social audiences are and what they want. That's unnecessary, since the information and data companies need is all out there. Here's where you can find it and what you can learn.
1. Use Google Analytics
Before you begin, check that you have installed analytics software. Most people use Google Analytics, but there are other options too. If you are using Google Analytics, check out your social media statistics. Go to Acquisition - Social to find out which social networks are bringing traffic to your site, how users finding you via social media navigate through your site and much more. That information alone will help you focus your social media strategy.
2. Check Social Analytics
Next, look at the analytics provided by all the social media sites where you are active. Twitter Analytics, Facebook Insights, and Pinterest Analytics all provide information on your social audience. The depth of this information depends on the site, but you can usually see where your audience is located, what their background and interest are and which social media updates made them respond and share. Once you know that, it's easy to replicate those when you're deciding on social media content.
3. Identify Your Followers
If you want a holistic picture of your social media audience, then you'll need an external dashboard tool. There are dozens to choose from at various price points. See if the data you collect matches your existing customer personas. If there's a mismatch, then it's time to revisit your marketing strategy. If there isn't, then congratulations! That means you're probably getting it right.
4. Find Their Influencers
One important thing to understand is who influences your social audience because you can also target those influencers for greater reach when you want to share your content and message. A good tool for finding influencers is Klear (formerly Twtrland) which allows you to see who your followers listen to. You can also find social media influencers with a Buzzsumo Pro account.
5. Listen to Your Fans
Use social listening software to find out when your fans and followers mention your brand and what they say about you. You can also discover what their hot button topics are and weave those into your social media strategy. Use tools like Buzzsumo to find hot content and Klout to find shareable content on the topics that interest them.
6. Pay Attention to Mobile Stats Too
Did you know that more than half of all Facebook users only access the site from mobile devices? Keep an eye on mobile analytics on all sites so you don't miss the moment when most of your customers go mobile too. That's bound to happen at some point which means that your social strategy will have to include mobile-friendly content.
Finally, put all the data together for a comprehensive overview of your social media customers' interests and preoccupations. This will help you be more responsive and engaged, which is something your customers will love.