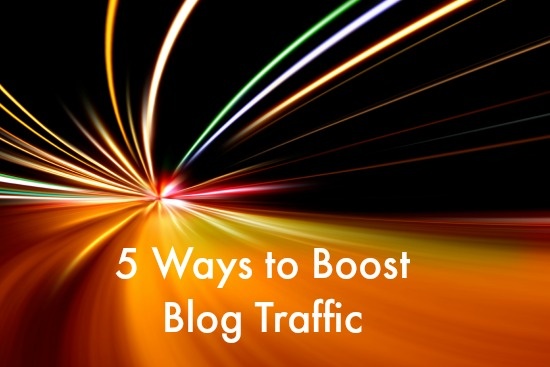 Many brands build a blog and expect the traffic to roll in simply because it's a super awesome piece of web real estate. They're in for a rude awakening when their launch day comes and goes with hardly a couple of stragglers by.
Then comes the million-dollar question: How can I get more traffic to my company blog? And here are the answers:
1. Go for Visual Appeal
An interesting graphic or video encourages blog readers to share. And this, of course, is what you want. The more your readers share, the more traffic you can expect. Some good ideas include infographics that provide valuable information and appeal to the eye. A well-crafted, visually appealing video may stimulate your readers to share as well. Creating those much in-demand how-to posts? Mark each step with clear, helpful photos.
Without question, visual content is king online. Not quite sure you believe us? Here are 19 reasons why.
2. Go to Your Audience
Instead of waiting for your audience to come looking for you, go ahead and go to it. Seek out online communities in which your audience gathers. Once you find a few that are very active, don't commit the sin of drive-by posting or link dropping. Instead, become an active participant. Start and join real conversations. Show interest and provide valuable information. Leave your links as allowed by the online community. Include links to relevant information (available on your blog) when it pertains to the discussion at hand and will provide real value to the community. Many communities also allow a signature link, and you can usually provide information about your blog in your profile. Simply put, you have to be social, so kick your inner introvert to the curb for a bit.
Got a headache trying to figure out where your audience likes to hang? Pop an aspirin and check out this post on where to find your audience online.
3. Incorporate Social Bookmarking
Social bookmarking is more than just a really good excuse to indulge your OCD tendencies. It's also an avenue to engaging your audience, building your network and sharing your content. How does it work? Essentially, you use social bookmarking sites to organize and share links you consider valuable. Here are some suggestions, just to get you started: Digg, StumbleUpon, Pinterest, and Reddit.
The major benefits of using social bookmarking for your business include the following:
You benefit from the social bookmarking website's credibility. A link from a social website can significantly help your search engine ranking.

When your content is bookmarked and shared, you get a boost in credibility, which can draw more customers to your business. Building an image as an industry leader is a good thing.

Put all your good stuff in one place. All those awesome reviews and testimonials you get? Make sure interested parties can find them via your social bookmarking site profile. This way, anyone looking can easily find all the reasons you're so great.
One more thing, and this is important: Always read the rules of the site before you post, and avoid behavior that marks you a spammer. Share other people's stuff, not just your own, and be social! Finally, keep in mind that it's even better when others bookmark your content; add social sharing buttons to your blog to make it easy for readers to do so.
4. Try Question-and-Answer Sites
Who cares what you have to say? The people asking questions, that's who. A high-quality question-and-answer site may have a large audience interested in the types of answers you can provide. Answering their questions in an engaging and interesting manner can help you establish yourself as an expert in your field. You'll also get to insert links that draw traffic to your blog.
Here's a handy dandy shortlist of question and answer sites to try:
5. Write Guest Posts
Take your reach even further by writing guest post for industry-related blogs. How does this work? You write an interesting, compelling post relevant to your business and the particular blog. The blog owner posts it and you get to include your bio and a link back to your site, maybe even a line or two about your business.
Tip: Make your links count. Link back to a page (yes, one on your blog) that provides more information about the topic you covered, answers burning questions your reader is sure to have or gives something away for free.
Need some ideas for crafting your post? Here are some quick tips on crafting guest posts.
Of course, none of these tips will help if you don't have consistent content. Be sure to grab our free blog editorial calendar below!